Add UTM Codes to the return URL to your site. When a Twitter user is linked back to your site from a Better Click To Tweet box, the UTM tags add-on allows you to see and track how that link is performing.
Using the UTM tags add-on, you can set UTM codes site-wide, or on a per-box level.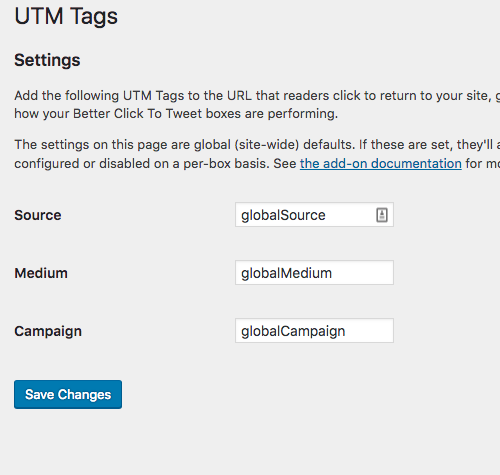 You can also disable UTM tags on individual boxes in the Gutenberg block-based editor, or via shortcode.
Having easy-to-create and visually appealing Better Click To Tweet boxes on your site is great. Being able to track down to the box which ones are converting into dollars, opt-ins, or extended pageviews on your site is next-level.